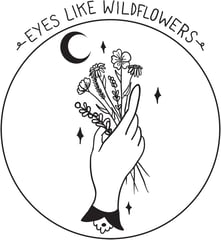 ABOUT
We are a unique flower delivery located on the Sunshine Coast. Providing you with rustic style posies delivered straight to your door!
How do we work: Every Friday we offer $35 posies (singles) or $65 posies (doubles) all prices including delivery. 
You can Pre order any day before 12pm on Fridays, for Friday delivery.  We provide a sneak peak of posie on Thursdays via our Instagram page @eyeslikewildflowers.  If you are interested or have made an order and do not use instagram please contact hello@eyeslikewildflowers.com and we can arrange to send through pics straight to your mailbox. 
Where do we deliver to: We deliver from Tewantin to Maroochydore.  Please enquire at hello@eyeslikewildflowers.com if you are unsure weather or not you are in our delivery catchment.
Payment: At the moment we just have paypal via our site. But if you don't have PayPal please get in touch and we will arrange a direct debit or cash on delivery  
We look forward to hearing from you and supplying you with our beautiful bouquets.